Veterans Benefits: VA Helps Vets Get Back Behind the Wheel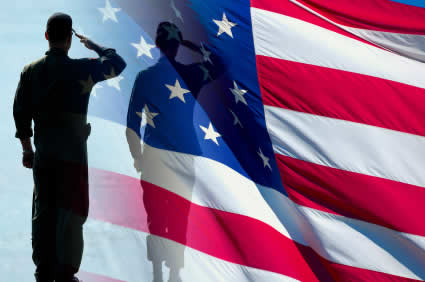 Veterans, did you know that the Veterans Administration will help you gain your mobility freedom and get back behind the wheel? The VA provides a one-time payment of up to $11,000 toward the purchase of an automobile if you have a service-connected loss or permanent loss:
–       of use of one or both hands or feet
–       permanent impairment of vision of both eyes to a certain degree
–       ankylosis (immobility) of one or both knees or one or both hips
In October of 2011 the maximum payment is $18,900.
You may also be eligible for adaptive equipment, and for repair, replacement, or reinstallation required because of disability or for the safe operation of a vehicle purchased with VA assistance. To apply, contact a VA regional office at 1-800-827-1000 or the nearest VA health care facility.
The VA also provides health care services to veterans with MS from the time of diagnosis throughout their life, whether or not they have a service-connected or non-service connected status.
If an individual had symptoms of MS in the military, or within seven years after honorable discharge, he or she may be eligible for service-connected disability. He or she may also be eligible for assistance in purchasing a wheelchair accessible vehicle.
For more information on the VA and MS, visit https://www.va.gov/ms/ or complete the Veterans Application for Compensation and/or Pension available online (https://www.va.gov) or at your local medical center.
For other information, visit www.va.gov, click on Veterans Services, then click on Benefits Booklet, or go to https://www.vba.va.gov/VBA/benefits/factsheets/.
Deal with the experts: The National Mobility Equipment Dealers Association can help locate a dealer who participates in NMEDA's Quality Assurance Program.
This mobility safety update has been brought to you by NMEDA – the National Mobility Equipment Dealers Association. Need some information on how to make your vehicle wheelchair accessible or upgraded with the latest and most convenient features? Contact a NMEDA dealer in your local area. Your local NMEDA member is an expert in mobility equipment and accessibility!
https://nmeda.org/wp-content/uploads/2011/08/Veterans-and-Benefits.jpg
0
0
nmeda
https://nmeda.org/wp-content/uploads/2020/06/nmeda-logo.png
nmeda
2011-08-08 12:24:47
2020-10-13 08:12:52
Veterans Benefits: VA Helps Vets Get Back Behind the Wheel