Update Your Auto Insurance Policy and Save Big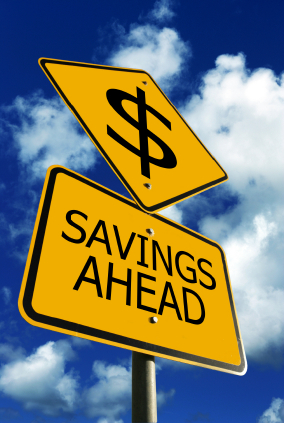 Insurance adds about 5% to the cost of operating a vehicle. To make sure you have the best price and the proper coverage, experts recommend shopping your insurance yearly, especially if you have been with the same company for years, added or removed equipment to your vehicle, have an older car or drive fewer miles.
It's not uncommon to stay with one company for years, only to find their new clients pay less than you. Or one company may have great introductory rates and then raise them the next year. It's smart to shop yearly. Just make sure you compare apples to apples and oranges to oranges in terms of coverage.
Saving tips:
Drive fewer miles? Some companies offer a discount of up to 5% if you drive less than 7,500 miles a year  and up to 10% if less than 5,000.
Combine policies: Many companies provide discounts if both your home and auto insurance are with them. Bundle them with boats, automotive mobility equipment, office, etc. and save even more.
Advanced Shopping Discount: Get an early shopping discount from a new company if you are considering switching companies, and you give the new company advance notice (usually two weeks) before your current policy is up for renewal.
Don't buy unneeded coverage: If you have an older vehicle, you're paying extra for collision or comprehensive insurance. Weigh the additional premium you'll pay to repair or replace your vehicle over its current value. If you already have health and disability insurance, you may want to eliminate medical coverage if you have it as part of your auto policy.
Get an insurance quote before buying the car. If you want a new car, ask your insurance agent how much it costs to insure it. Premiums for similar cars can be significantly different.
Comparison shop online: If you shop online, don't get a "quick quote" (estimate), get a "bindable" online auto insurance quote so there'll be no surprises when you get the invoice.
This mobility safety update has been brought to you by NMEDA – the National Mobility Equipment Dealers Association. Need some information on how to make your vehicle wheelchair accessible or upgraded with the latest and most convenient features? Contact a NMEDA dealer in your local area. Your local NMEDA member is an expert in mobility equipment and accessibility!
https://nmeda.org/wp-content/uploads/2011/05/save-money.jpg
0
0
nmeda
https://nmeda.org/wp-content/uploads/2020/06/nmeda-logo.png
nmeda
2011-05-26 13:27:07
2011-05-26 13:27:07
Update Your Auto Insurance Policy and Save Big