To Help Get Your Van or Adaptive Equipment Funded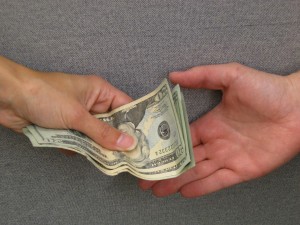 We pay taxes, yet many of us find it difficult to ask for government help with our disabilities. We need to get over that mind set, especially if we want to get a job or go back to work. That's why each state has a Vocational Rehabilitation Services (VRFS) Division or Division of Developmental Services. Such programs may help fund your adaptive equipment or van conversion for transportation to work.
Such state financing programs can be an especially valuable accessible van option if you do not qualify for VA financial assistance.
Eligibility
Those with a physical or mental impairment
Those whose impairment constitutes or results in a substantial impediment to employment
Those who can benefit in terms of an employment outcome from the provision of vocational rehabilitation services
Those who require services to help prepare for gainful employment
Don't think that you may be turned away due to your income or disability; it serves anyone with a disability, regardless of income. (Although some services may be provided on a sliding scale.)
And, according to requirements in the rehabilitation act, those with the most severe disabilities are served first.
Visit your local VRS office to have an eligibility assessment; when approved, you will have a specific action plan created for you.  Depending on your disability and skill set, services range from transportation services, college stipends, housing coordination and other services to help achieve your personal employment goals.
Many Quality Assurance Program (QAP) mobility dealers work with VRS and other government agencies to get your van or adaptive equipment funded.
Search online to find the location of your state's Vocational Rehabilitation Division, for example: VRS Statewide Location Map or look in your phone book.
If you're a veteran, check with the Veterans Administration Agency, which provides assistance to qualified veterans who need to equip a vehicle with adaptive equipment.
This mobility safety update has been brought to you by NMEDA – the National Mobility Equipment Dealers Association. Need some information on how to make your vehicle wheelchair accessible or upgraded with the latest and most convenient features? Contact a NMEDA dealer in your local area. Your local NMEDA member is an expert in mobility equipment and accessibility!
https://nmeda.org/wp-content/uploads/2011/06/get-funding-for-mobility-equipment-300x225.jpg
0
0
nmeda
https://nmeda.org/wp-content/uploads/2020/06/nmeda-logo.png
nmeda
2011-06-28 14:48:59
2011-06-28 14:48:59
To Help Get Your Van or Adaptive Equipment Funded