Mobility Solutions Help Arthritic Drivers and Others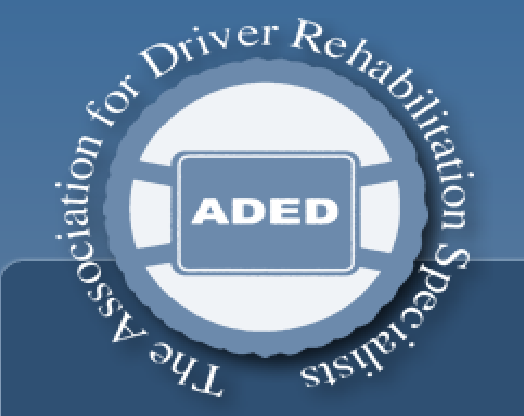 Seniors with severe arthritis, people with Muscular Sclerosis, Muscular Dystrophy and others with disabilities can drive again with the help of a mobility equipment expert. To find the specific product solution for your driving challenges, consult with a Physical or Occupational Therapist, Driver Rehabilitation Specialist and a NMEDA Quality Assurance Program (QAP) dealer. Here are just a few adaptive mobility devices that they may recommend to keep you on the road.
1. If your hands are too weak to turn the steering wheel, there's a solution:
Joystick Driving Systems allow one-hand operation of brake, accelerator and steering and only require ounces of pressure to use.
2. If you can't reach controls on your dashboard or steering wheel, there's a solution:
Remote Wiper, Horn, Dimmer Switch, Signals and Headlight Controls. This control relocates these functions to a more reachable location. The driver uses a switch with the hand, elbow, head or knee.
3. If you have leg spasms, there's a solution:
Pedal Block (for gas and brake) guards against inadvertent engagement of gas or the brakes due to a spasm.
To locate a Driver Rehabilitation Specialist in your area, visit The Association for Driver Rehabilitation Specialists at www.aded.net. Call 828-855-1623 or 866-672-9466 toll free in the United States and Canada.
To find a QAP mobility professional in your area, visit the National Mobility Equipment Dealer's Association at www.NMEDA.com and click on "Dealer Locator" or call 866-948-8341.
*The National Mobility Equipment Dealer's Association connects you to the best mobility equipment dealers available and is the only nationally recognized Quality Assurance Program for adaptive mobility equipment in the industry.
This mobility safety update has been brought to you by NMEDA – the National Mobility Equipment Dealers Association. Need some information on how to make your vehicle wheelchair accessible or upgraded with the latest and most convenient features? Contact a NMEDA dealer in your local area. Your local NMEDA member is an expert in mobility equipment and accessibility!
https://nmeda.org/wp-content/uploads/2011/08/driver-rehabilitation-specialist1.png
0
0
nmeda
https://nmeda.org/wp-content/uploads/2020/06/nmeda-logo.png
nmeda
2011-08-09 12:30:00
2011-08-09 12:30:00
Mobility Solutions Help Arthritic Drivers and Others