Is It Past Time to Have Your Van's Lift or Ramp Serviced?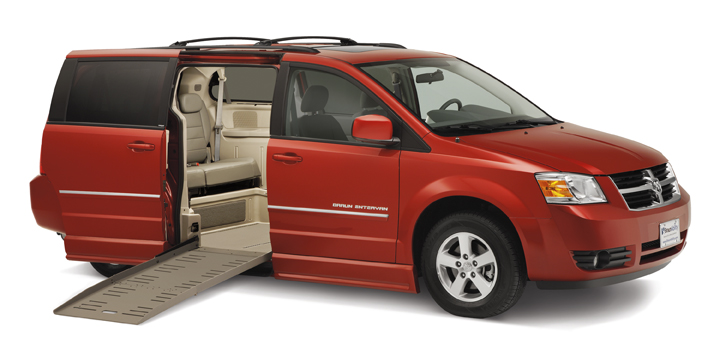 You have probably had your oil changed recently and the tires checked. And a tune-up is on the schedule. The wheelchair or scooter is ready to go. You are all set, right? But wait… when is the last time you had adaptive and/or accessible equipment serviced? You know, the ramp or lift, the power kneel, etc. Those need routine maintenance as well.
You should have a service inspection every six months by a qualified professional, but to keep the warranties intact, every piece of equipment requires actual maintenance at different times. All equipment needs to be inspected for damage, alignment and proper operation. Electrical wiring checks include frayed wires and loose connections. It all needs to be cleaned, adjusted and lubricated.
If you can't find your warranty that lists the schedule for each piece of equipment, check with a mobility specialist to find out the specific warranty requirements for your equipment.
To keep equipment running smoothly, a certified professional inspects, adjusts and lubricates the following:
Ramp or lift hinges
Power doors
Power kneel
Batteries for remotes
Van equipment honey-do list:
Keep the inside clean so leaves, debris and dust don't inhibit the smooth operation of all adaptive equipment.
Vacuum the bottom door track of your van every few weeks so leaves and debris don't build up. Debris in the bottom track will cause the door motor to work harder and even weaken or burn out prematurely. Ensure drain holes are also free of debris.
Regular maintenance on the ramp or lift is critical to avoid costly repairs. Keep those dates by writing them on your calendar so you don't forget. Your vehicle will last longer and be worth more at trade-in time.
This mobility safety update has been brought to you by NMEDA – the National Mobility Equipment Dealers Association. Need some information on how to make your vehicle wheelchair accessible or upgraded with the latest and most convenient features? Contact a NMEDA dealer in your local area. Your local NMEDA member is an expert in mobility equipment and accessibility!
https://nmeda.org/wp-content/uploads/2012/02/adapted-vehicle.jpg
354
720
nmeda
https://nmeda.org/wp-content/uploads/2020/06/nmeda-logo.png
nmeda
2011-06-22 14:30:17
2011-06-22 14:30:17
Is It Past Time to Have Your Van's Lift or Ramp Serviced?