Adaptive Equipment: Tips on Extended Warranties, Insurance & Maintenance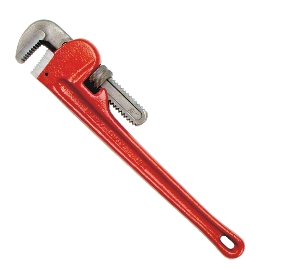 Tips you may not know about the equipment you depend on:
Maintenance
Regular maintenance of adaptive equipment and accessible vehicles may be mandatory for compliance with the terms of your warranty, and is vital for keeping your vehicle and equipment safe and reliable. Some warranties specify a time period during which adaptive equipment must be inspected. These check ups may differ from those for your vehicle (which is usually every 4 to 6 months).
Regular maintenance of your vehicle will prolong its life, promote safety, improve performance and increase its resale value (which is based on vehicle condition and mileage). Keep all maintenance and repair records. They show the care you have taken of your vehicle. If you don't have them all, call your dealer and ask for a copy of the service history.
Insurance
Make sure your auto insurance company provides coverage for the conversion and adaptive equipment. Request coverage for "special" equipment, not just "handicapped" equipment.
"Handicapped equipment" covers only basic equipment such as the ramp or lift, not the lowered floor, kneeling system, lockdown system or other adaptive equipment.
"Special equipment" covers the conversion in its entirety. Be sure and send your insurance company an itemized list of every modification (which you can get from the mobility dealership that performed the conversion).
Extended Warranty
Modified accessible vehicles usually offer two types of extended warranties (service contracts): Coverage for the mobility conversion only, or for the vehicle and the mobility conversion. The contract can be purchased anytime the vehicle is still covered by the full original factory warranty.
Get the policy when you purchase the vehicle, because the price increases as the mileage increases. The price can be included in the vehicle's financing. (Repairs to adaptive equipment can be expensive and warranties can help lower the lifetime operating costs of the equipment.)
Even if purchasing a used vehicle and equipment, most dealers will offer an extended warranty.
This mobility safety update has been brought to you by NMEDA – the National Mobility Equipment Dealers Association. Need some information on how to make your vehicle wheelchair accessible or upgraded with the latest and most convenient features? Contact a NMEDA dealer in your local area. Your local NMEDA member is a mobility equipment and accessibility expert!
https://nmeda.org/wp-content/uploads/2011/03/pipe-wrench.jpg
0
0
nmeda
https://nmeda.org/wp-content/uploads/2020/06/nmeda-logo.png
nmeda
2011-03-23 14:27:29
2011-03-23 14:27:29
Adaptive Equipment: Tips on Extended Warranties, Insurance & Maintenance